As part of your selection process, it's critical to evaluate vendor security and overall governance policies to ensure that your company's payroll funds and employees' personal information will be responsibly managed."
Grainne Grande
General Counsel and Privacy Officer, Payworks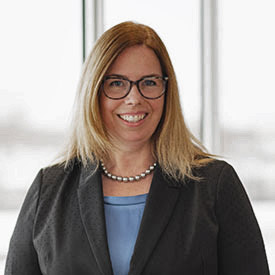 Secure your employees' personal information and your valuable workforce data.
Payworks leverages state-of-the-art physical, network, server, application, and data security to ensure that your data remains private and secure, but also readily available to the right individuals when they need it.
Business continuity is a top priority.
Payworks' risk management team and governance committee are well-equipped to safely pivot our operations under even the most unusual circumstances.
Security and Governance
Our commitment to accountability, integrity, and transparency means our valued clients can pay their employees with confidence.
Two Canadian Data Centres
With Payworks, your data stays in Canada. Back-up media is also stored at a Canadian secure document management firm.
Third-Party Audited
We adhere to best practices in funds management and compliance, including annual external independent audits on financial performance and a broad range of internal controls.
Responsible Funds Management
Not only are government remittances submitted directly to Canada Revenue Agency (CRA) on our clients' behalf; Payworks' frequency exchange program with CRA eliminates late remittance penalties for our clients.
Disaster Recovery
Payworks maintains a Disaster Recovery Site and Business Continuity Plan in case of damage or pandemic situations.
User-Based Security
Payworks supports multi-user access with user-based security.
Two-Factor Authentication
Information security protocols and standards to safeguard personal and operational data include two-factor authentication.
Protecting employee personal information is everyone's responsibility.
Our in-house security and compliance experts regularly share their insights and best practice information on our blog.