Your HR and Payroll teams will thank you.
Choose exclusive product bundles through our preferred employee benefits partnerships, or streamline processes with your current insurer.
With our preferred partners, Payroll, HR and Benefits are together at last.
Explore industry-leading plans hand-picked to offer you the most choice and value.
We've got you (and your people) covered.
Through our preferred partner plans you'll receive all the features your people deserve, including exclusive platform integrations.
Simplify Premium Renewal
Rate changes for each benefit are applied automatically, and changes to deductions are calculated for you.
Ensure Accuracy Every Time
Employee records and benefits changes update automatically, so payroll and benefits are in sync with no need to constantly reconcile or rekey data.
Receive Advice From Top Advisors
From employee onboarding to choosing the best benefits package for your team, our experts are at your service.
Maximize Efficiency with Real Time Integration
No need to import files, print statements or manage tedious spreadsheets. Input data once and it updates everywhere.
Reduce Errors and Costs
Never miss an enrolment or pay a claim for an unqualified employee again. Your payroll, register and benefits work together.
Build Confidence with World-Class Expert Support
Get the best of both worlds with NPI-trained support and access to a professional advisor network.
Enjoy the Industry's Best Travel Insurance
Features include no pre-existing condition clause or stability clause for people under 70 years of age for emergency travel coverage and unlimited lifetime benefit.
Leverage Modern Tools
Gain access to my-benefits®, where administrators and employees can manage all aspects of their plan online.
Take Care of Everyone
Explore dental, extended health care benefits, critical illness, and long- and short-term disability insurance. There are also options for retired employees.
Give them the convenience of a mobile app.
With the my-benefits® mobile app, our preferred partners allow your employees to submit claims online, see their benefits overview, track claims, find out when they're next eligible for service, and more.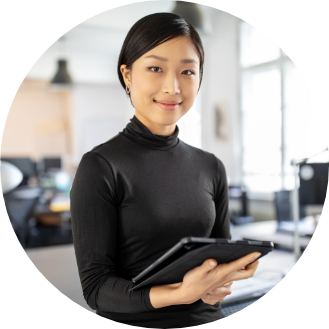 Not looking to switch plans? Payworks works with your existing insurer.
Let's discuss how Payworks can streamline and simplify administration for your Payroll and HR teams.
A local Payworks representative is standing by to answer your questions.