Provide 24/7 on-the-go access, because that's what your people expect!
Offer convenient, secure access to pay statements and tax forms and the ability to view or update personal information through any web-enabled device.
Tired of sifting through text messages, sticky notes and emails?
Submit time off requests, hours worked and approvals with a simple and convenient solution everyone will actually want to use.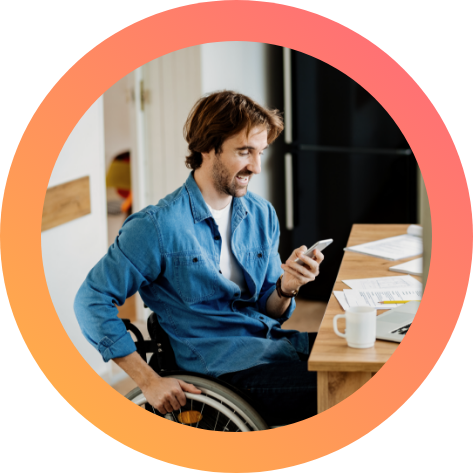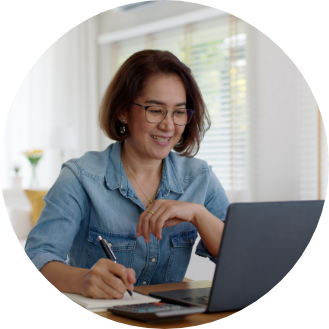 Convenience for hybrid and remote teams.
Empower employees and their managers with mobile time off requests, punch clocks, and digital pay info.
No rekeying. No mistakes. One system of record.
By combining Payroll, Time Management, HR and Absence Management, you'll now have one system of record and can say goodbye to rekeying and double-checking entries.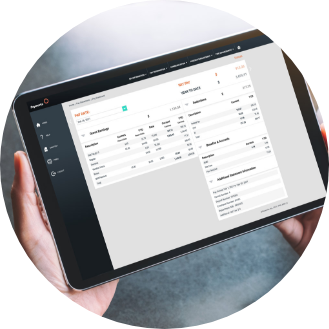 Employee personal info is valuable. Make sure it's secure.
Deliver digital pay statements, tax forms, and confidential documentation through secure Employee Self Service.
Employee Self Service features
For the ultimate Employee Self Service experience and complete functionality, add Payworks' HR, Time Management and Absence Management solutions.
Pay Stubs & Tax Forms
Share employee pay statements and tax forms. You can even set up an automatic email to let them know when their pay information is available.
Document Attachment
Securely distribute documents like commission and bonus statements, holiday cards and mileage reports.
Self-Onboarding & Updates
Employees can update their personal info and get the onboarding process started by entering details like emergency contact, preferred name and banking information.
HR Tools
Share company documents, policies and bulletins with read and agree options.
Simple Time Tracking
Create and manage employee schedules, timesheets and reports using intuitive time tracking options.
Time Off Transparency
Leverage the convenient dashboard for reviewing time off requests, including a month-at-a-glance calendar view and a balances table.
You call, we answer.
We offer personalized, dedicated support and take the time to get to know you and your business.
Get the most out of the Payworks suite.
Our products are designed to work together and help your team function most efficiently.