This payroll solution meets your needs and then some.
Cover your bases with reliable payroll, plus all the bells and whistles like a complete year-end package, custom reporting, and unlimited previews.
Simply put, we're payroll experts so you don't have to be.
You'll be assigned a dedicated NPI-trained service representative who'll be there anytime you need them.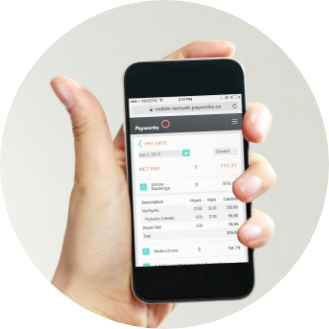 Compliance is critical. We've got you covered.
Never miss a remittance again and stay on top of ever-changing legislation with auto updates, homepage reminders and a stat pay calculator.
We love year-end (yes, you read that right!).
You can love it too with helpful checklists and videos, tax form filing, and expert support every step of the way. We even file on your behalf.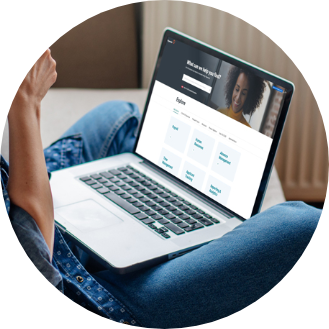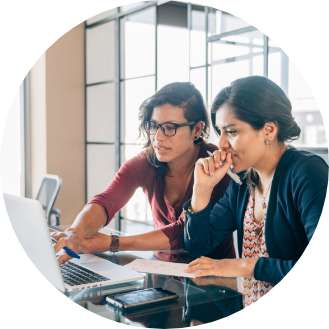 Stress-free onboarding is kind of our thing.
Our streamlined and simple five-step onboarding process means making the switch is easy.
Payroll solution features
Whether you have one employee or thousands, our Payroll solution was tailor-made to the unique needs of Canadian businesses just like yours.
Scalability
Our system fits you, with options for multiple locations and business numbers, plus user-based security access.
Seamless Integration
Integrated with Absence and Time Management so transactions flow directly into payroll and you never have to rekey data.
Auto Filing
Tax remittances and WCB premiums are done for you and ROEs are submitted directly to Service Canada on your behalf.
Continuous Enhancements
Never upgrade or migrate platforms again, because you're always on our most current solution.
Unlimited Previews
Generate as many payroll previews as you'd like before hitting the "Authorize" button.
Direct Deposit
Save time by paying employees directly to their bank accounts without having to manage bank files or create paper cheques.
You need a payroll contact, not a call centre.
With a dedicated service representative who gets to know you and your business, you won't have to repeat your story every pay cycle.
Payroll is just the beginning.
Get the most out of the Payworks experience with a suite of products that are fully integrated and surprisingly affordable.