Looking for solutions to free up some of your precious time?
Keep scrolling for a hassle-free year end package, hours that flow from timesheets to payroll and outstanding customer support whenever you need it.
No one "gets it" better than a fellow small business owner.
When you're used to doing it all, making the call to outsource and choosing a vendor can be tough!
Here are some folks who say choosing Payworks has been one of their best decisions yet.
You know the name of everyone on your payroll, and we know yours.
You'll be assigned a NPI-trained service representative, who's a Canadian payroll expert so you don't have to be. Is that a sigh of relief we hear?
We'll set you up in five simple steps.
By onboarding 4,000+ clients a year, we've really fine-tuned the experience. A dedicated implementation specialist will be with you every step of the way to make sure your first run goes off without a hitch.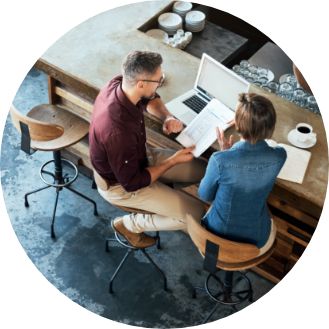 Never miss a remittance again.
For many businesses, the penalty for missing a remittance payment far outweighs yearly payroll service fees with Payworks. Let us handle government remittances for you at no extra charge.
Small Business solutions features
Payroll isn't your passion? That's OK! We can help you get back to the things that matter most with products built for Canadian business.
Everything Automated
Automated stat pay calculator, vacation pay entitlements and benefits enrollments.
No Surprises
Affordable, transparent pricing with no upgrade costs or license fees.
No Software to Purchase, Install or Upgrade
No IT support required. We make implementing new tech like mobile self service and online timesheets easy.
Simplify Year-End
Handy checklists, unlimited expert support and tax form information submitted to CRA/MRQ on your behalf at no extra charge.
We Get It
We are 100% Canadian owned and operated and truly understand what it means to be an employer right here at home.
Compliance is Critical
We've got you covered with auto overtime calculations, pre-set provincial rules, remittance submission and industry experts at your service, so you're always on the right side of compliance.
Secure Employee Personal Information
We maintain two Canadian based data centres and adhere to security and governance best practices so you can pay your people with confidence.
No Upgrade Hassles
Our products are cloud-based and we practice continuous product improvement. This means no software to purchase, install or upgrade and every time you log in you are on the latest version.
Convenient Self-Service
Give employees and managers on the go access to pay statements, shared calendars and the ability to punch in and out from anywhere.
Quit waiting on hold and explaining your story to a different person every time.
Calls to our Service Centre are answered in under 60 seconds. Better yet, you'll be assigned a service representative who'll take the time to get to know you and your business.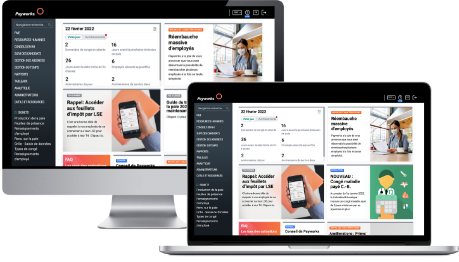 How much will the perfect solution cost you?
Glad you asked! Get your quote in seconds, no strings attached.
98% of clients who choose Payworks choose to stay. Here's why…

Located across Canada to serve you better.
From Victoria to Dartmouth, our team of sales, service and implementation experts are local to you.