Get their availability on time, every time through a system they'll actually want to use.
Stop sorting through sticky notes, texts, and emails to figure out when people are available. There's a better way.
Stop chasing hours worked.
Inputting and approving hours worked (and getting it all into payroll) has just gotten a whole lot easier for your people and their managers. Isn't that nice?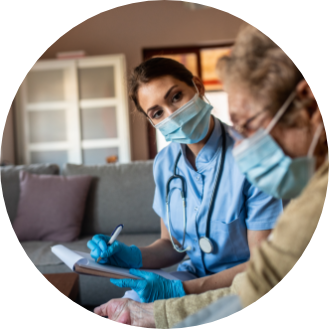 Clocking in and out is a breeze, even for mobile employees.
From home care workers to a mobile sales force, if your people are on the go, give them convenient options for punching in and submitting hours.
Excel and bulletin boards aren't in fashion anymore.
Build and communicate insightful, easy-to-read schedules fit for your modern workforce.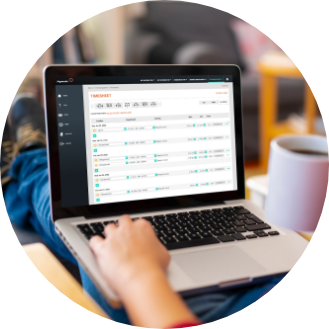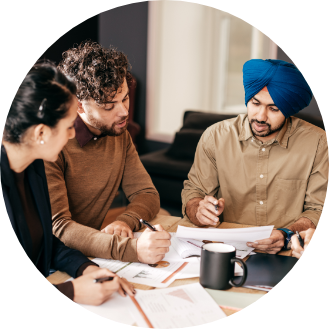 Compliance is critical. We've got you covered.
We provide auto overtime calculations, pre-set provincial rules, and the ability to configure to your business, so you're always on the right side of compliance.
Time Management solution features
Leverage a fully loaded time solution that scales with your workforce.
Employee
Self Service
Up-to-date availability, shared calendar and the ability to capture hours worked using punches or timesheets.
Integrated Scheduling
Enjoy clear visibility into employees' availability and time off requests to help automate schedule generation.
Thermal Clocks & Facial Recognition
Explore options for modern time capture, as well as more traditional punch clocks, to suit your workplace.
POS Integrations
Streamline your experience with point of sale system integrations and punch data imports.
Automated Calculations
Stat holiday and overtime calculations, break rules and premiums are all done for you.
Availability
Recurring or single-day availability with locking feature for published schedules.
You can cross "triple-check timesheets" off your to-do list.
With time off and hours worked information flowing directly through to payroll, you can process accurately and reliably every time.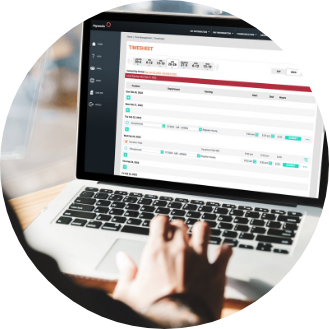 You call, we answer.
We offer personalized, dedicated support and take the time to get to know you and your business.
Get the most out of the Payworks suite.
Time Management paired with Absence Management, Human Resources and Payroll will give you the most streamlined and powerful experience.